Share this: 
LISTEN TO OUR PODCAST
Subscribe and listen to the DREAM BIG Podcast on:
iTunes  |  Stitcher  |  Google Play Music  |  Soundcloud  |  iHeartRadio  |  Spotify
TODAY'S GUEST
In this week's episode, Eva and Olga welcome Melissa Hartwig, a certified Sports Nutritionist who specializes in helping people change their relationship with food and create lifelong, healthy habits. Melissa is the creator of The Whole30 Program, a 30-day life-changing dietary experiment that is taking over the internet by storm.  Millions of people have already transformed their health, habits, and relationship with food through the Whole30 program. She is also a four-time New York Times bestselling author (It Starts With Food,  The Whole30, Food Freedom Forever, and The Whole30 Cookbook).
We are so honored to have Melissa on the show and we think this episode will be particularly helpful for parents who have difficulty convincing their kids to eat healthy. In other words, we will be re-listening to this episode with Eva 🙂 Haha. Enjoy the episode!
WHAT YOU'LL LEARN
Melissa shares how her parents made an impact on her relationship and love for food.

At what point Melissa realized that she needed to take care of her body and live a healthy lifestyle.

The benefits of having a good healthy breakfast to everyone especially kids in school.

Melissa shares why it is important to start involving your kids in preparing healthy meals early on in life.

Melissa shares why she no longer has a garden, and where she goes to buy fresh produce instead.

Melissa names some activities that the whole family can do instead of eating desserts after a meal.

Melissa shares how she came up with the Whole30 program and how the program works.

Melissa shares a new study about how long it takes for a habit to stick.

Melissa's BIG DREAM for the future.

Melissa's advice to her 10-year old self.

And so much more!
RESOURCES
BECOME A DREAM BIG INSIDER
SPREADING THE LOVE!
Thank you to our friends who recently helped spread the love about the Dream Big Podcast.  Click the links below to see what they had to say about our show, and get lost in the amazing content throughout their sites 🙂
Blog, She Wrote

– The

Blog, She Wrote

encourages homeschooling families in embracing the non-conventional route to educating children. Author Heather Woodie is a homeschooling mom of four children, and is full of ideas for independent & authentic homeschool days. Enjoy:

10 Best Podcasts for Curious Kids.


The Thoughtful Parent

– In weekly posts,

The Thoughtful Parent

offers parents a unique combination of real-life parenting experience and research-based information. Author Amy Webb takes child development research and pulls out all the useful, practical aspects that parents can use in their daily life to make informed decisions about their kids. Enjoy:  

"The Secrets of Pre-K that Every Parent Should Know"
THANK YOU TO OUR SPONSOR, DATEVITATION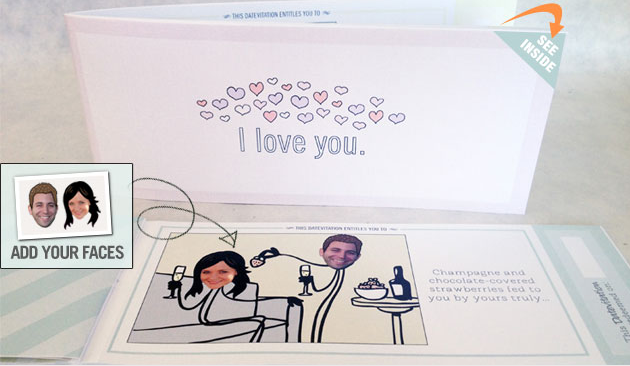 The sponsor of today's episode is Datevitation.com where you can create a custom love coupon book full of fun activities to do with the ones you love.  We love the selection of over 500+ activity ideas — and Datevitation has great options for books for kids to their parents, for parents to their kids, and for of course the classic romantic book for grown-ups to each other.   They even have an option to upload your photos and you can add your face to the adorable illustration options.  Eva made me a Datevitation book for my birthday last year and it was my favorite gift by far.  We had so much fun doing the activities in the book together and creating lifelong memories.
Special Deal – For our Dream Big community, Datevitation is offering a custom Datevitation book starting at just $15 including free shipping.   That's $15 for a completely custom gift — including shipping.   You get to pick the cover of your choice, 5 date activities, and can even add your photos to the illustrations.  If you would like to add more than 5 pages, you can do that for $1 each.  Just use the code DREAMBIG at checkout to take advantage of this amazing deal for a limited time only. You can get started here.
THANK YOU FOR LISTENING — SUBSCRIBE & LEAVE A HONEST REVIEW. GET FREE PERSONALIZED STICKERS!
To get Dream Big episodes sent directly to your device as they are published, you can subscribe:
Subscribe and listen to the DREAM BIG Podcast on:
iTunes  |  Stitcher  |  Google Play Music  |  Soundcloud  |  iHeartRadio  |  Spotify
If you received value from our podcast, we would greatly appreciate if you could take a minute to leave us a review on iTunes review on iTunes here. This helps us get more exposure for the podcast and in turn allows us to inspire more people to dream big. We read each and every review and are so grateful to our listeners who have taken the time to write us one. For a limited time only, as a way to say thank you for taking the time to leave an honest review, we will mail you 48 free personalized stickers! Follow the instructions at DreamBigPodcast.com/bonus to get your free stickers!
Thanks again for all of your amazing support.
Share this: